[High-tech LED reporter Zhou Jianhua Changzhou report]

With the rise of LED, in addition to Zhongshan, the old base of Changzhou exhibition has also become popular: "The LEDs have a future, and the Zou district has East China." March 20 afternoon Sponsored by Gaogong LED, the "2013 China Good Products Tour Exhibition and Investment Promotion Conference" hosted by Gaogong LED's "Lighting Channel" attracted more than 160 dealers to understand the latest LED industry research report release. The display of new products of excellent enterprises.

Channel revolution focuses on vendor concentricity

Zou District is the largest radiant distribution center in East China. The current exhibition area is about 620,000 square meters, of which the most planned glory city is nearly 20,000 square meters. Gaogong LED "Lighting Channel" reporter recently visited more than 7 new and old lighting cities in Zouqu District of Changzhou. It is estimated that there are more than 1,650 dealers in Zouqu, more than 200 professional LED dealers, more than 400 LED products, and sales are expected. The amount is already close to traditional lighting sales, because the engineering share and the output value of single items are larger than traditional lighting.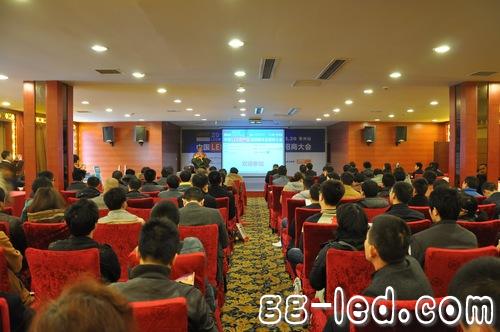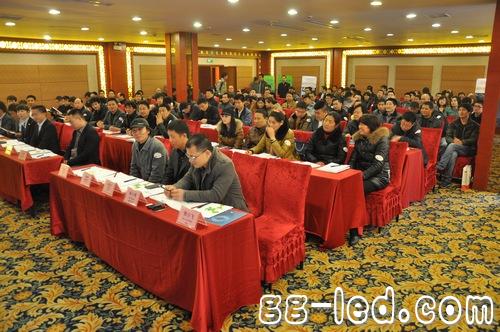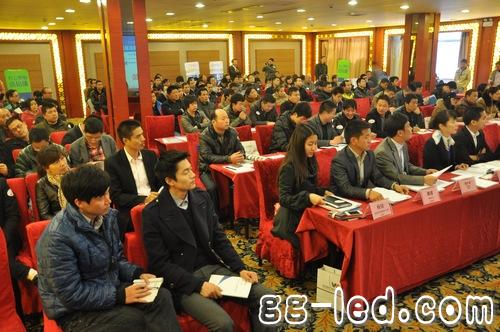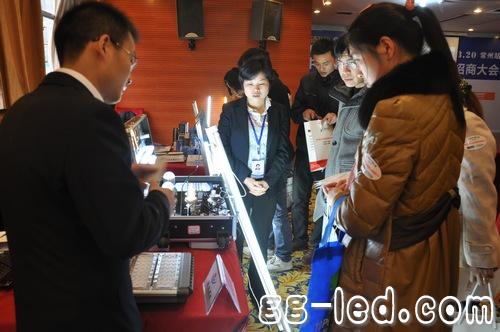 Participating dealers and designers to the factory booth to seriously understand the product

Although from the data, the growth and penetration of LED is beautiful, but why is the LED product worth the price, in order to refresh the LED brand? The problem has always been a mystery in the hearts of dealers. After all, there are more than 10,000 LED application companies, and the products circulating in the market are mixed. The distributors are especially key to the cooperation of product technology, brand operation and enterprise strength, especially from the aspects of light efficiency, color development, light decay, heat dissipation and longevity. The indicators are still confused.

"At present, the LED channel market is a bit 'seeking more than supply' status." A dealer in the old lighting city of Zouqu District, Changzhou said with a smile, "Because there are many companies, many styles, many brands, many salesmen, but marketable. There are fewer products and targeted policies."

During the conference, Gao Gong LED CEO Dr. Zhang Xiaofei, Mulinsen Lighting East China Region Director Zhang Chao, Qin Shang Optoelectronics Shanghai Branch General Manager He Mingli, Hao Broadcasting Lighting Chairman Yao Huaiju, Auman Technology Lighting Marketing Director He Feng, Laiwei Optoelectronics Marketing Director Mao Zilai, Lianchuang Optoelectronics Sales Director Li Wenjing; Australian Lighting General Manager Su Hengbing; Jiangsu Guanghui Lighting Market Chairman Xiao Xiaohong; Lianchuang Optoelectronics Sales Director Li Wenjing and other guests on the LED lighting channel development bottlenecks and countermeasures, vendor channel cooperation model and practice When the topics were discussed in depth, there was a round-table dialogue to answer questions and answers from dealers and designers present.

Guest speech selection: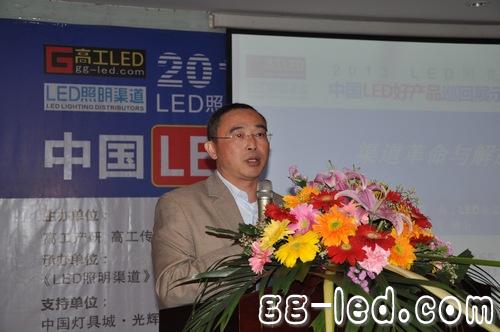 Gaogong LED CEO Zhang Xiaofei

Channel revolution and liberation are only on the eve

In the LED industry, both the middle and lower reaches are growing. The indoor lighting growth in the application field is the fastest, and the price decline is also the largest. From the perspective of investment trends and patterns, the revolution and liberation of the application channel is the most popular, and of course the competition is the most intense. Therefore, in terms of applications and channels, neither manufacturers nor merchants have time to wait. Since last year, traditional enterprises, export enterprises, multinational corporations, state-owned enterprises and other multi-level enterprises have carried out large-scale channel construction.

It can be seen that there will be major changes in the interests and brand structure. For example, the advance of the price war may make the lighting industry polarize and the lighting spring will come early. It is expected that the penetration rate of LEDs will reach or exceed 50% in 2015, and the shake of confidence is on this critical line. If the dealer still does not pay full attention to being eliminated, it is likely to be a matter of time.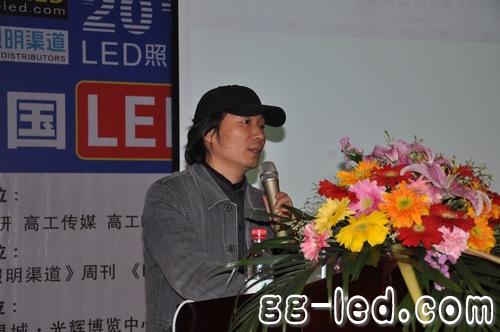 Ma Xiaoxing, deputy chief designer of Suzhou Jinyu Decoration

LED replacement trend is very obvious

At present, about 30% of indoor lighting design on the market has used LEDs, but architectural design and lighting design are different concepts. Architectural engineering should pay special attention to the combination of multiple environmental factors such as style, function, lighting, light effect and space. This requires the LED to be integrated into the architectural design of the non-standard ability is very strong. For example, the lighting space of the villa corridor is more than 3 meters in brightness, and the light source cannot be seen. In other places, such as the bedroom, the requirements for light effect color and light and dark contrast are much higher than those of restaurants and kitchens. Originally used in the middle of the traditional straight tube lamp with breakpoints and dark spots, LED can be overcome, although the price is relatively high, but high-end architectural design will generally give priority to LED. However, because the designers do not understand the quality and brand of the LED, they do not dare to use LED light sources and LED lamps in a large area. I hope that more third-party organizations like the high-tech LEDs will provide matchmaking.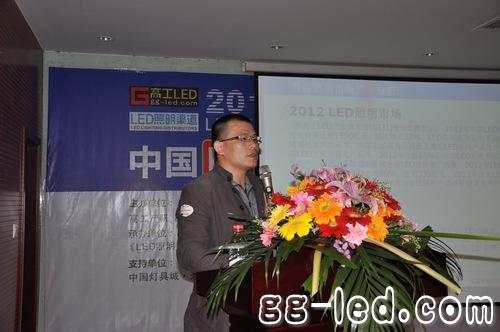 Xiao Xiaohong, Assistant Chairman, Jiangsu Guanghui Lighting Market

Can't catch LED, can't grasp the future of lighting

China has become the world's largest LED application base and market. The high-speed and beautiful growth of LEDs can be seen that traditional lighting is shrinking. Local governments have also set up green lighting promotion centers to promote LED as the main light source. It can be said that the LED is not caught in the future. There is no such thing as an LED that affects the traditional dealership pattern, but it is obviously moving. Because Zou District is not only concentrated in dealers, logistics is also quite developed, more than 400 logistics and transportation stations and routes can cover 400 to 500 counties and cities within 8 hours, even if the distribution customers with large circulation do not need to prepare inventory. Zou District has a large number of distribution and harmony, because most of them have no sense of crisis, but there are very few dealers who can get national or international quality brands.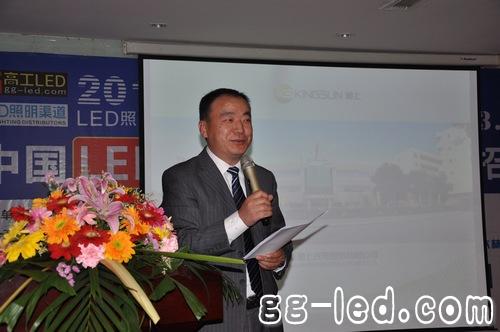 Qin Ming Optoelectronics Shanghai Branch General Manager He Mingli

Brand LED to overcome the short board effect

In the past, we focused on outdoor engineering and marketing in South China. This year, we will extend marketing to East China to the whole country. The biggest competitive advantage of LED companies is the innovation system of production, education and research. From a macro perspective, the national pattern is a very large strategy, but from a micro perspective, whether the national pattern can be done well, whether the reputation of corporate brands can last depends on the quality of LED products. For example, products with style advantages, heat dissipation, light decay,

Power Supply

and other parts have different degrees of defects. Under the premise of good quality assurance, the price/performance ratio can be established. If you only rely on low prices to obtain short-term benefits, I am afraid that the reputation of the company brand cannot be discussed.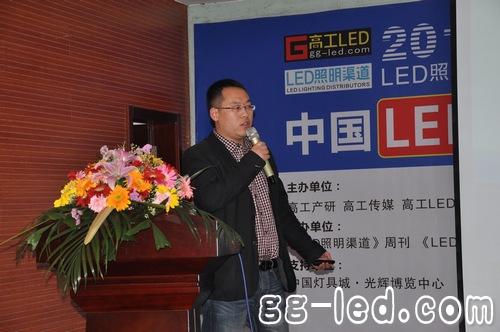 Zhang Lin, Director of Mu Linsen East China Region

Scale is one of the core competitiveness of LED
Sanmuchenglin, when the forest is formed, the ecological environment and the species (products) inside will also have a corresponding ability to multiply. To put it another way, when LED companies will achieve a single product or some application technology to the extreme, then the core competitiveness of this company is very obvious. For example, our ability to achieve high cost performance in the field of packaging is inseparable from our scale strategy, such as the introduction of a large number of advanced equipment, the pursuit of precision and efficiency. When companies can get the largest scale effect in them, extending to related fields such as LED light sources is a matter of waterway.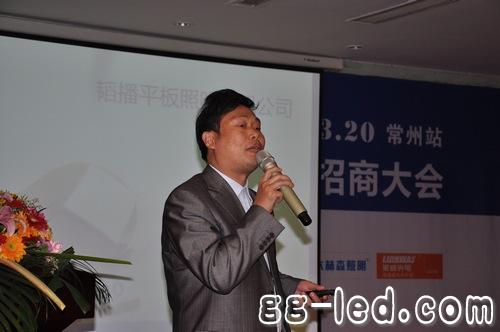 Yao Huaiju, Chairman of the Broadcasting Lighting

Fine positioning is the brand "shortcut"

LEDs are widely used in a wide range of applications, but it is impossible for a company to align all product lines. This will only make dealers and consumers blur the corporate brand positioning, which is not conducive to the further promotion and penetration of the brand. Therefore, we broadcast the main LED panel lights and position the brand and marketing in office lighting. In fact, there are four major areas of office lighting, administrative office lighting, education office lighting, medical office lighting, and home office lighting. What's more, the LED wave is not the best, only better. In the process of each round of evolution, enterprises can't be out of touch, and companies with clear positioning are more likely to control and optimize resources. With innovative business models and forward-looking vision, LED creates a strong brand. And it is not difficult to develop together with the dealers.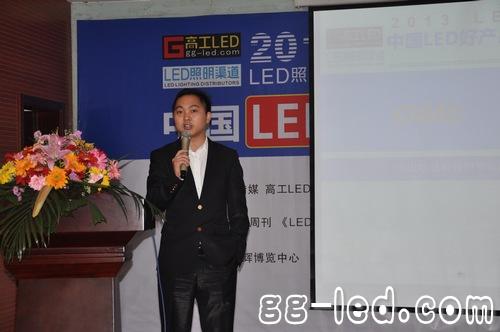 He Feng, Director of Lighting Marketing, Auman Technology

Three major trends in LED applications
1, modular, standardized modular, standardized production of LED products, can better solve the problem of the product from installation to maintenance and replacement, more convenient; for large-scale lamps, modular production can achieve independent cooling of each part , thereby improving the overall heat dissipation effect.
2. Lightweight Product lightweighting is an inevitable trend in the development of LED technology. Lightweight products not only facilitate the use, installation and transportation of products, but also save raw materials and save energy and environmental protection.
3, intelligent control technology In the control technology will use more WIFI wireless network links, users can control through the mobile phone, and even can achieve a full control of a multi-control system.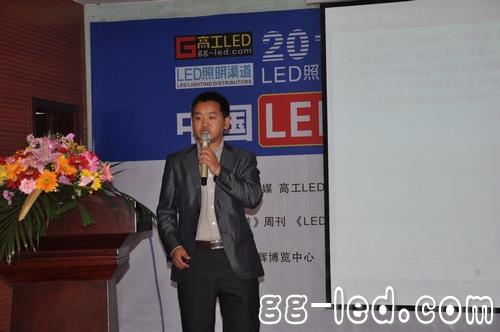 Lai Wei Optoelectronics Sales Director Mao Zilai

Difficult to imitate is the advantage
LED is the driving force behind the lighting industry's new brand, and young brands can only rely on vigor and innovation to open the market. Or if the style wins, such as the candle bulb applied to the crystal lamp, this one has already been on the market for a thousand people, but if there is a different design, it can still capture a lot of eyeballs and orders. If you want to win in inventory and response speed, such as classic bulbs, even if a dealer wants to place 50,000 sets, we can ship immediately. Or is it a distinctive support for marketing policies. Only by taking out things that are difficult to imitate can you seize the heart of the business and take off together.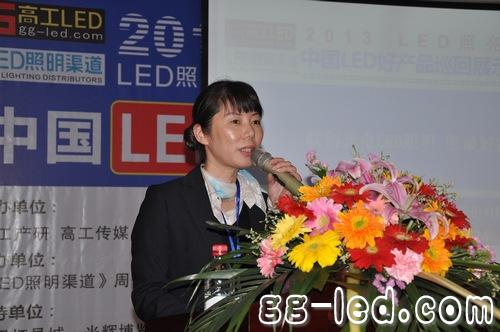 Lianchuang Optoelectronics Sales Director Li Wenjing

Five principles of channel cooperation
I think that the competition for quality resources in the channel is the most fierce, but manufacturers should also have their own channel principles that should be adhered to. I think the following are the five principles for choosing the right dealer:
1. Have good social resources and sales channels in the contracted cities;

2, there are better company management normative models and lighting industry background;

3. Customers who have a deep understanding of the LED lighting products industry;

4. Prioritize targeted professional customer resources;

5, big brands or customers who agree with the company's cultural philosophy are preferred.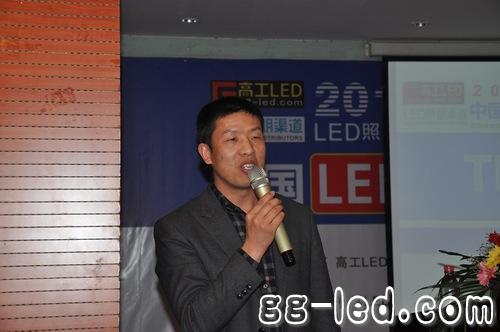 Su Hengbing, General Manager of Austin Lighting

"Drain to the water" is more suitable for LED channels
I chose to do LEDs in 2009, and it is important to be preconceived. Everyone usually talks about water, but I think this is a relatively negative defensive. In today's booming LEDs, dealers only take the initiative to accept and comb the manufacturers, and build "channels" to attract water. LED development is very fast, and the future LED is not necessarily what we have seen so far. Just like the modular lighting that is being developed abroad, there is also a development direction that insists that LED is not suitable for modular development. This shows that there is still a lot of room for the future of LEDs. The current situation in the terminal is the chaos of the exhibition market. The dealers do not know whether the cooperative brand can go well. The company is not worried about whether the dealers are suitable for the local market. Impetuous can be said to be the mentality of the current manufacturers. There are ideas, channels, precipitation, and returns. There is a pioneering process, and it is possible to take the initiative without blindness.




Yidashun offer replacement Laptop Charger For LS, the OEM LS Power Adapter 100% compatible works for your LS notebook PC, meets or exceeds the original Adapter !




Our adapter are with smart IC to protect your laptop with over current protection, over load protection, short circuit protection, over heat protection. If your family LS adapter is broken, please kindly check your laptop model and confirm the model you need, you can choose OEM replacement models for recharge your laptop! Yidashun offer wholesale factory direct prices at 1 year warranty!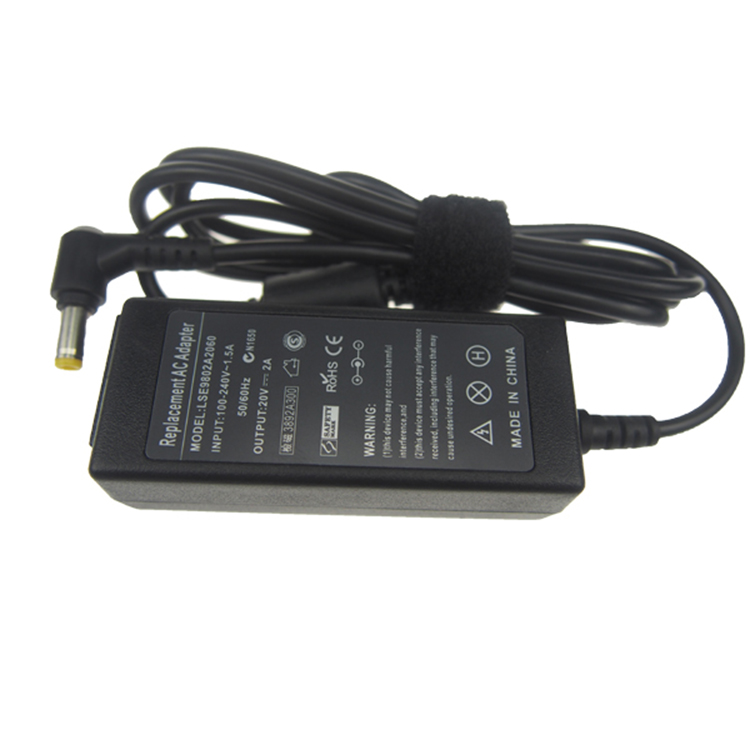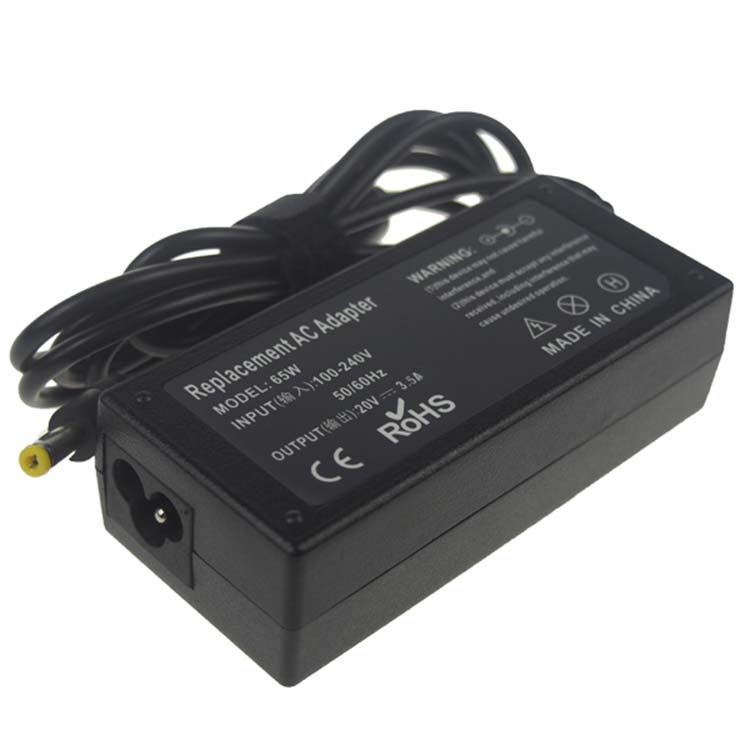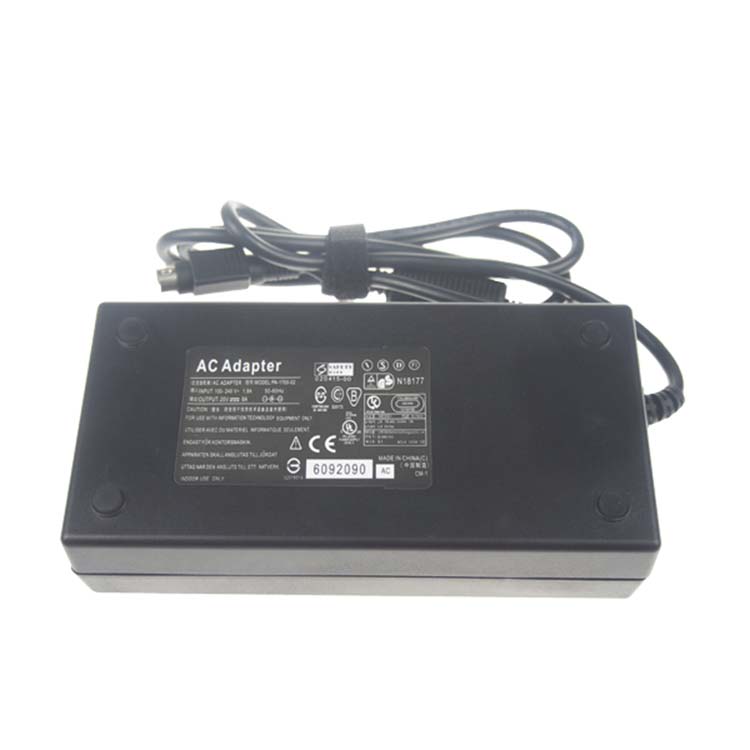 Laptop Charger For LS

LS Laptop Charger,LS Computer Charger,LS Notebook Charger,LS Laptop Battery Charger

Shenzhen Yidashun Technology Co., Ltd. , https://www.ydsadapter.com
February 08, 2020