Electronic enthusiasts in October "hot touch technology special issue " hot download, how can you lack!

The future refers to what has not happened yet. We do not want to predict the future, and there is no way to predict the future, but we can think about the present with the future, and only in this way can we produce maximum benefits with minimal effort. We believe that the minimum force must occur in technological innovation.

Apple's listing has triggered a big change in the global touch industry. The hot touch screen has shocked many people. The current smart phones and tablets are basically touch. The strong demand for portable mobile products has caused many people to imagine, businessmen The profit-seeking nature is undoubtedly causing many companies to start making articles about touch, and many companies have begun to invest heavily in touch. Although R & D touch will undoubtedly require a lot of investment and may lower their profit margins, they think The risks taken are totally worth it, very optimistic about the future market. Now looking at the field of touch control that has become a competitive Red Sea, the "too short" is reflected most vividly.

Let 's first take a look at the touch panel. The touch panel market has changed drastically in recent years. At the end of last year, the touch panel was still in a tight supply situation. However, with the new capacity of Taiwan and mainland China manufacturers such as TPK and Ophelia, a large number of new capacity have been released, plus Demand in the terminal market was not as expected, and the touch panel market immediately faced pressure from overcapacity. In addition, various material touch solutions including metal mesh (Metalmesh) and nano silver have also been launched one after another, making the touch panel market battle even more chaotic. Some industry players said that the current touch panel market is already overcapacity, and product prices are facing heavy downward pressure.

Let's take a look at touch ICs again. Many semiconductor manufacturers want to enter the touch field. Processor manufacturers such as NVIDIA, Intel, MediaTek, Qualcomm, and Texas Instruments have successively acquired touch-related chips and acquisitions through shareholding, acquisition, and strategic alliance Touch algorithm. Semiconductor manufacturers including Texas Instruments, Freescale, and Analog Devices have also developed Sensor Hub single-chip solutions that integrate touch functions, targeting smartphones, tablets, and other application fields.

The competition in the field of touch chips is no worse than that of the template. As Morningstar and MediaTek gradually open up the mainland smartphone market, it will break Dunton's unique situation in the mainland China market. The laptop touch chip leader ELAN has invaded all notebook computer manufacturers except Apple, and other companies are eyeing. Due to differences in penetration rate, product stability and other factors, the price drop of notebook touch chip products will be relatively limited, and the price of mobile phone touch chip market products will be a key factor. It is expected that price competition will be relatively higher than that of notebook computer touch chip markets. fierce.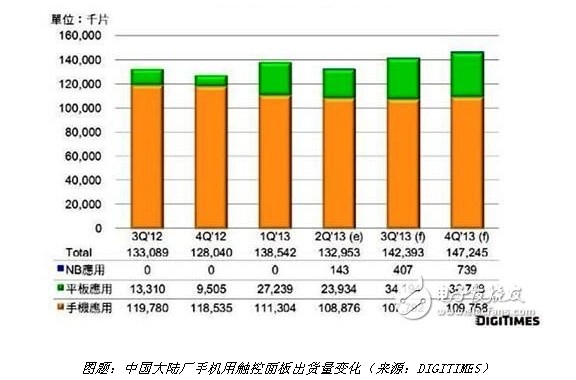 But let's not forget the situation of downstream terminal products. Although the demand for touch products in terminal products continues to be hot, especially for high-performance touch products, the penetration rate has continued to rise, but the competition has been very fierce. The future market Many variables still exist. Why rely on to seize market share and increase penetration? I think the only thing industry can rely on is technological innovation!

Cypress: Touch technology is everywhere

With the proliferation of touch screen technology, the automotive and industrial markets are growing faster and faster. The automotive industry has a series of special specifications for touch screens, which are usually in-vehicle infotainment display systems. The screen size is of course much larger than a typical smartphone, and the touch screen controller is certified to work within a specific temperature range. Industrial applications often have similar size and temperature requirements. In both markets, noise immunity is also an important factor in achieving high performance. Waterproofing is also a function that customers care about—the touch screen on the equipment in the car or factory must be very reliable and work properly when the user touches it with wet fingers. Advanced features such as glove touch are also needed, especially in industrial applications that require gloves to work.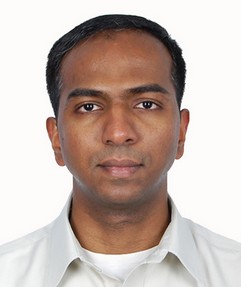 Cypress's TrueTouch senior marketing manager Jagadish Kumaran said that Cypress touchscreen solutions cover a wide range of product lines and can achieve the highest performance in consumer electronics, industrial and automotive applications.

The touch function has entered into more industry applications than mobile and portable. It seems that there is no end. The industry will continue to use the power of technology to drive this revolutionary innovation. From smart phones, tablet computers to medical equipment, in-vehicle entertainment display systems to industrial instruments, residential automation, leisure and entertainment interactive signs, etc., touch will continue to become the mainstream of interaction between people and electronic devices. Mobile touch is the general trend in the future. It is impossible to escape!

Texas Instruments: high integration / high performance momentum

In today's society, whether it is a smartphone or tablet, but also including TV remote controls, computer peripherals, household appliances, automobiles, and even medical equipment and industrial control fields, with the wide application of capacitive touch screen and touch key products, more and more The more and more, the demand for the stereoscopic feeling of flat buttons is higher and higher. This is the stage of "high integration" and "high performance" haptic drivers. This is a brand-new product, which not only brings human feeling, but also can play a series of functions such as touch prompt, goal realization prompt and so on, and as the product becomes thinner and thinner, the internal space is more and more scarce.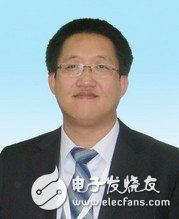 Texas Instruments (TI) China market development high-performance analog product business development manager Xin Benwei said: For haptic drivers, higher integration, more realistic experience, greater vibration force and the smallest solution size are the general trend .

Devices using haptic technology are committed to providing a new, user-friendly user experience and unparalleled value. The demand for high-definition / real haptic feedback is rising, and the high-definition haptic experience and real haptic feedback effect have low power consumption, audio signal conversion to haptic mode, faster startup and braking time, stronger vibration intensity Low system complexity and other aspects have high requirements.

Hetai Semiconductor: Steady growth in touch

Touch control is a very fast-growing market in Hetai. Last year, there was a 50% growth. This year 's growth will be even greater. It will also be the company 's focus in the future. At present, the sales volume of touch chips is about 10KK per quarter, and 45% of them are applied to induction cookers and cooker hoods. At present, most of these products on the market have touch buttons.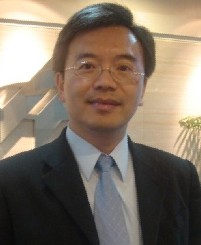 Mr. Cai Rongzong of Hetai Semiconductor said that the touch field is a key point and is in a huge market that is on the rise, but they are also looking for more growth points in other fields.

With the accelerated growth of smartphones and tablets, and the gradual spread of touch to automotive electronics, medical care, home appliances, and other fields, there are more and more related applications. We are very optimistic about the touch market, although it is no longer a new technology. But it is in a rising period, and touch will still have a golden growth period. Hetai has been pushing touch for four years, has accumulated a lot of experience, and has always insisted on improving its own touch technology to improve touch stability and sensitivity, and according to customer feedback, overcome technical difficulties, enhance waterproof and dustproof performance and Integration.

As the degree of chip integration is getting higher and higher, and the market also has a demand for highly integrated touch chips, Hetai has also launched integrated chips for single-chip and touch. Easy to use and low cost are the advantages of integrated chips. In the future, we will continue to strengthen R & D and improve technical quality.

Words written in the back:

Finally, let 's take a look at some other latest touch chip market battles: Cypress announced the delivery of the 1 billionth CapSense capacitive touch sensor controller; the competition in the touch IC market has become fierce. Co., Ltd.'s multi-touch display sensor IC passed WINDOWS 8.1 certification; aiming at touch-sensitive small home appliances Shengqun once again strong shot; breakthrough optical touch fingerprint recognition Shengqun 32-bit MCU shines; Ou Feiguang Metal Mesh comprehensive layout grab Taiwan touch orders.

In particular, the strong demand for portable mobile products has driven the rapid growth of the overall touch market, and various problems have followed. The fierce competition in this industry is a fact that everyone sees. With the passage of time, Pad now has a basic manpower. Afterwards, computers and notebooks, including the ultrabooks of the previous period, now with touch function should be a trend. Therefore, the touch screen itself should be rising in terms of prosperity. This is a daily consumer electronics product, there are other, such as industrial control and other products, including car, etc., these are widely used in touch screen. It is precisely because of this wide application that touch screen brings fierce competition. I think in terms of prosperity, this industry is still optimistic.

In order to improve competitiveness, various manufacturers in the touch industry are actively innovating and launching more powerful touch solutions to meet market demand. For example, in the application of large-size touch display screens, touch technology with high light transmittance, low power consumption, multi-touch support and gesture recognition has received more market attention. So despite the global economic downturn and the sluggish consumer electronics market, touch can still maintain a 15% double-digit annual growth rate.

The field of touch control has become a red sea of ​​competition. This is both a challenge and an opportunity. Only companies dedicated to technological innovation can gain market recognition and gain more development opportunities.

——This article is selected from the "Silicon Forum Forum" of the "Technology Special Issue" of Electronic Audiophile Network in October. Please indicate the source for reprinting.

Lithium Polymer Charger,36V Lithium Battery Charger,36V Bike Lithium Battery Charger,36V Bicycle Lithium Battery Charger

Changxing Deli Technology Co., Ltd. , https://www.delipowers.com
August 01, 2020