[Text / high-tech LED Yue Mengdi] "2016 - 2017 packaging industry should not have much disruptive action," said Long Longzheng, director of sunshine sales, "but LED lighting has entered the project of thousands of households. just began."

According to the data of the High-tech Research Institute LED Research Institute (GGII), in 2014, China's LED lighting automation production accounted for less than 5%. In 2017, the proportion of automated production is expected to exceed 30%, and the equipment market will be less than 100 million yuan in 2014. It has risen to about 600 million yuan in 2017. At present, domestic enterprises capable of mass production of automation equipment include Zhongwei Optoelectronics, Hyunshuo Optoelectronics, Han's Laser, Chaoyang Sunshine, and Lianshuo Technology.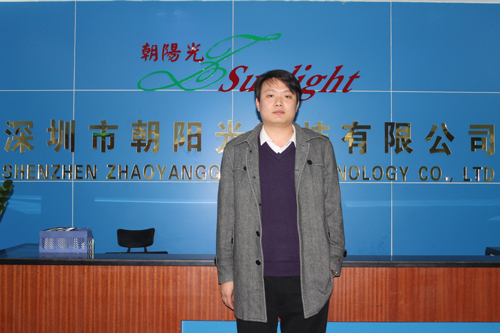 Sunshine Sales Director Ren Longzheng

Sunshine Sunshine, established in 2002, has grown into a technology-based equipment company with a certain market share and reputation in the market. From the detection and direct insertion of phosphors to the SMD splitting tape machine launched in 2011, Sunshine has always insisted on making a product and doing a product, constantly exploring the blind spots in the market and looking for opportunities.

In 2015, the state proposed "Made in China 2025". LED is an emerging manufacturing industry, and nature is connected with automation and intelligent manufacturing. In an increasingly mature industry environment, if enterprises want to break through the industry bottleneck and find new directions for development, they must rely on innovative technologies to achieve automation, scale, and standardization to release the productivity of traditional production lines.

As the Sunshine is one of the few equipment companies that integrates R&D, production and sales, Ren Longzhen is very proud. He told Gaogong LED, "The main research and development shows that we have core technology, not afraid of competition, production and sales means we have reserve funds and a certain market share." These are precisely the equipment factory based on the market and can continue An important factor in healthy development.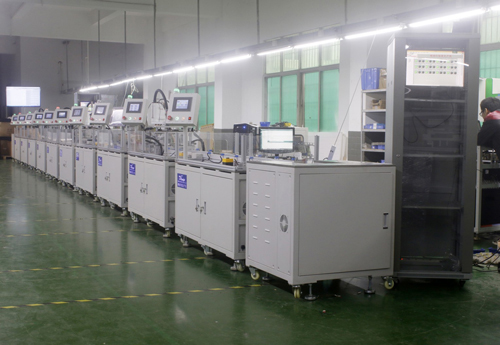 Sunlight candle light automatic production line

However, the sun is not just a cold-selling technology, they pay more attention to detail. "For example, in electricity and gas, we have a unique vacuum pump setting, which will automatically cut off electricity/gas when the equipment is waiting for equipment and shut down," Ren Longzheng said. "One can help the plant to save electricity. It can also protect equipment and extend its life." This can reduce the cost for large manufacturers.

The first step towards smart manufacturing is humanity, and Sunshine is committed to reducing labor for businesses. Its newly developed candle light automation equipment can produce 1,200 candle bulbs per hour, which is more than double the production efficiency of 400-600 other equipment on the market. The entire production line only needs 2 workers to operate. , greatly saving labor costs.

Ren Longzheng told Gaogong LED that the candle bulb automation line is just the beginning. The company will continue to develop new application equipment to provide better services for the entire industry.

Laminated wood mat is an indispensable insulation material in the power industry and transformer manufacturing.
Custom manufacturer offering precision fabricated and cut-to-size plastic and wood parts.





Wood Pressure Ring,Laminated Wood Nuts,Nuts And Threaded Rods,Laminated Wood Threaded Rods

Yingkou Dongyuan Electrical Insulation Board Co.,Ltd , https://www.dy-insulation.com
February 19, 2021