The Internet + Robot model is a new era of robotic O2O model, an innovation for the industrial robot marketing model, which aims to change the original integrator-centric sales form in the field of industrial robots and transform it into an end user-centric Form of sales. Thereby reducing the links in the industry chain, reducing the user's procurement costs, and improving the quality of customer service.

This model is industry-specific, a model innovation in which Internet thinking changes traditional industries, and a platform-based value transfer and service model centered on end users.

In the Internet + robot mode, the value is provided by the product provider and the service provider together for the end user. These providers are centered on the end user and provide core technology, products or services around the end user, and highlight the value transfer. The Internet + Robotics model aims to reduce the intermediate link and change the chain value transfer model to an end-user-centric value transfer model.

The traditional robotic industry marketing method is such that robot manufacturers sell robots to system integrators. After purchasing robots, system integrators integrate robots into non-standard production lines or workstations provided to customers, and then provide production lines or workstations. final customer. In this process, system integrators need to purchase robot products in advance. Because the robot passes through the system integrator (channel dealer) link, it is difficult for customers to get a more favorable price. Even if the robot manufacturer takes the initiative to make profits, this kind of vendor profit-making behavior can only benefit the integrator, but can not be effectively delivered to the final customer. At the same time, because system integrators need to purchase robot products in advance, the financial pressure is relatively large.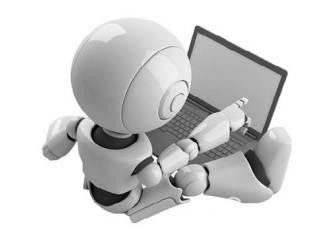 In the Internet + robot mode, robot manufacturers directly provide products to end users, and manufacturers can directly reduce the procurement costs of end users. System integrators provide customers with non-standard system products and services by leveraging their ability to design and develop non-standard systems. Robot manufacturers and system integrators work together to serve end users and create value for users.

"Internet +" represents a new economic form, which is to give full play to the optimization and integration of the Internet in the allocation of production factors, to deeply integrate the innovation of the Internet into all areas of economic and social development, and to enhance the innovation and productivity of the real economy. Form a new form of economic development with a broader Internet-based infrastructure and implementation tools.

Internet + robot This new era of robot O2O mode will inevitably ignite the revolution of intelligent manufacturing industry. It is also a reference model for home service robots . In the future, intelligent robots will universally exist in all aspects of social life. Internet + home service robots are a Explosion point.

LEDER technology`s Vinyl Pool Light is independent research and development of private mold products, exquisite, small Lamp body, flexible application.Moreover,the materials of Vinyl Pool Lights are generally stainless steel outer panel and aluminum lamp body, which has the advantages of strong corrosion resistance and strong impact resistance.

Vinyl Pool Lights can emit a variety of colors, gorgeous and colorful, and can better illuminate under water. Meanwhile,Vinyl Pool Light has the characteristics of energy saving, high light efficiency, rich colors and long life. LEDER technology`s vinyl pool light has good waterproof effect.This vinyl pool light has a wide selection of light colors, protection rating: IP67, and can be used up to 1m underwater.The main surface can withstand pressure up to 300KG. The lamp body adopts stainless steel surface, which has corrosion resistance, high temperature resistance, never change color, and is really durable.

Features:

• Competitive Prices

• Suitable for outdoors and underwater

• Easy Reliable Installation

• Energy saving save electricity

• Contracted design

• Color temperature :3000k-6000K

• Super waterproof performance

• Type of protection: IP20 /IP65 (Some models)

• Warranty:3 - 5 years

LEDER technology`s vinyl pool light can be used in gardens, swimming pools, Bridges and other outdoor places.Vinyl Pool Light is a lamp installed under the water, with a small and delicate appearance and beautiful appearance.

We have rich production experience in lighting .Except Indoor Lighting product, we also offered other product in Outdoor Lighting ,such as LED Flood Light , LED Street Light , LED Inground Light, LED Spike Light & LED Bollard Light as so on .

Vinyl Pool Light

LED Light, Swimming Pool, Fishing Light,Vinyl Pool Light

JIANGMEN LEDERLIGHT LIGHTING Co.,LTD , https://www.wallwasherlights.com
February 20, 2021