[Text|High-tech LED lighting channel Hangzhou station reporter Xia Xiaoqing] In 2015, Sunshine Lighting has established its fortieth anniversary. The long-term adherence and focus on the lighting industry has precipitated strong production and R&D capabilities. Entering the era of LED lighting, Sunlight is actively transforming to LED on the one hand, and exerting its strength in the domestic market.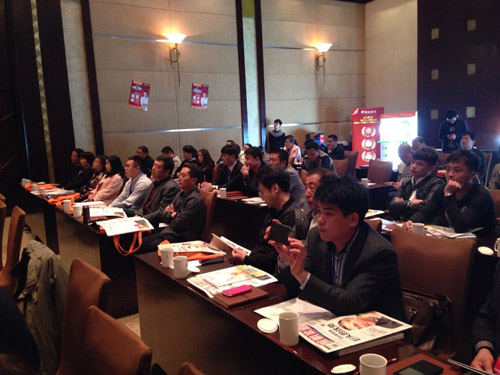 meeting venue

Products are the sword to conquer the market. On April 11, 2015, Sunshine Lighting's 2015 channel new product launch conference was held in Shangyu International Hotel. Beijing Lighting Electric Appliance Secretary Kong Fuhui, Deputy Secretary General Yang Jun, Office Director Hu Xiuying, Sunshine Lighting Deputy General Manager and China Business Department Manager Chen Yiping, Deputy General Manager Ma Jianxing, Deputy General Manager Li Bingjun, Marketing Director Hu Wei, and core distributors from Beijing, Liaoning, Tianjin and Hebei attended the conference.

Continuing the changes in the second half of 2014, the transformation of sunlight lighting is obvious. The product is more grounded, the hardware channel is heavy, the home lighting channel is heavy, the engineering lighting is heavy photoelectric parameters.

In September 2014, Sunshine Lighting launched 12 series of products, including light bulbs, light series downlights, Guangyao series ceiling lights, light series brackets, Guangxia series ceiling lamps, side lighting integrated ceiling lamps, and light. In the II, the high-power bulbs and the shining series lamps have high cost performance.

In terms of home lighting, the company launched the "Life Geometry" and "Ouyi Nianhua" series of household products. The product line style is diversified, and the styles that are gradually improved include new Chinese style, sleek minimalism, rural, American, European style, etc. Younger.

The product range is more abundant and offers a variety of options. As long as the products required by the dealers operate, the sunshine lighting has a sufficient and stable supply. From light source to lighting, from home lighting, commercial lighting to outdoor lighting, product categories include LED bulbs, LED tubes, LED downlights, LED brackets, LED grille lights, LED ceiling lights, LED bean lights, LED track lights , LED industrial and mining lights, LED fire emergency.

Innovating at the same time as insisting on quality, in addition to developing high-performance products and increasing the added value of products, a major trend in 2015 sunshine lighting is to develop smart home products with Internet technology companies such as Xiaomi and Tmall.

If you are looking for safety marks AC/DC power supply for cctv cameras, ZhenHuan Group can help you. We offer the complete power supply adapter transformer solutions with 3 years warranty. All power supplies are designed to meet international UL CE FCC EMC KC GS RoHS RCM SAA PSE CCC safety standards, also meet the latest energy efficiency Level VI standard.

12v 2a CCTV Camera Power Supply,CCTV Adapters,AC DC Adapter for CCTV Security Camera DCR,Switching Power Supply for CCTV

Shenzhenshi Zhenhuan Electronic Co Ltd , https://www.szzhpower.com
November 19, 2020