China's urban medical and health reform clearly stated that it is necessary to vigorously develop community health service institutions and improve community health service functions. Community hospitals and health cabins are community health care service institutions. Community hospitals can provide community residents with disease prevention and other public health services and basic medical services for common diseases, frequently-occurring diseases, and chronic diseases. Vigorously develop community hospitals to ease patients' medical treatment Pressure and medical service pressure of large hospitals. The health lodge is proposed by the health department based on controlling chronic diseases and solving people's unhealthy lifestyles. It is a new attempt to transform the traditional doctor-managed patient model into a new management model of integration of doctors and patients, patient self-help and active participation. As the grass-roots institutions of the medical and health system, community hospitals and health cabins are responsible for connecting residents and large hospitals. However, some problems in the current community medical institutions have prevented them from fulfilling their functions well. From the perspective of the Internet of Things technology to explore its solution.

1 Community hospital and health lodge

1.1 Community Hospital

Community hospitals have two main functions: one is basic medical care and the other is public service. In theory, community health service institutions can provide residents with low-cost, nearby, convenient and fast medical and health services, thereby attracting residents to community health care institutions to seek medical treatment, shunt patients with minor illnesses, and then maximize and rationalize limited medical resources The configuration [1] configures the configuration [1] the configuration [1]. [1] The configuration [1] [1]. With the advent of an aging society, the demand for community hospitals will be further strengthened, which will promote the development and improvement of community medical institutions.

However, through the investigation and analysis of the current status of community hospitals, the results are not as optimistic as expected. According to relevant surveys, more than half of the residents indicated that they would not go to a community hospital if they were sick. The reason for this is nothing more than worrying about people, software and hardware resources: worrying about the qualifications and level of doctors; worrying about the simple equipment and loose management.

To sum up, the problems of community hospital development mainly include the following:

One is lack of money and resources. The source of funds for community hospitals is mostly a combination of financial investment and operating income. However, many community hospitals are currently at a loss, with limited funding channels, insufficient funds, and poor compatibility between medical insurance and community health organization services. This status quo.

The second is lack of talents and management. Most good doctors are concentrated in large hospitals. The common people do not want to go to the community hospital to see a doctor. The key is that the community hospital has a low medical level and lacks high-quality general practitioners. The lack of ideas, constraints, and incentives all contribute to this problem. In fact, not only do residents generally think that good doctors are in big hospitals, but doctors also generally think that good jobs are in big hospitals; in addition, the difference in income is also one of the important factors that encourages doctors to run in big hospitals.

The third is lack of trust. In the patient's inherent concept of medical treatment, it has formed a psychological dependence on large hospitals. According to the survey, 65% of outpatients and 77% of inpatients in the tertiary hospitals can be shunted to community health institutions, but everyone still flocks to large hospitals. The role of shunting minor patients in community hospitals has not been achieved.

1.2 Health Cabin

The health cabin is a place set up in the community to provide a series of health services and consultations for the community residents. The health cabin is small in size, usually 20 to 30 square meters, and is usually equipped with some physical testing equipment (such as height meter, weight meter, blood pressure meter, lung function meter, blood glucose monitor, etc.), through the community health service and residents Health management is closely integrated to form a new model of full-course intervention of chronic diseases with the participation of patients, health care institutions, communities and governments, and to realize the transformation of community health services from post-onset management to pre-onset management, and from simple services to full-scale health intervention. The opening of the health cabin has the following purposes:

(1) Popularize knowledge about prevention and treatment of chronic diseases;

(2) Guide and cultivate the healthy lifestyle and health awareness of the people;

(3) Cooperate with the management of chronic diseases in primary medical institutions to promote the prevention and control of the occurrence of diseases;

(4) Form a set of behavior intervention service models with "doctor-patient cooperation, human-computer interaction, and health self-care" as the core. Health cabins can be said to be an enhanced version of community hospitals in public services, but in actual operation, due to various reasons, health cabins are more often exist as a concept of free medical examination station. Physical examination equipment is an indispensable part of the health cabin, but more importantly, it is necessary to provide people with a preventive method. In fact, it is more important to provide guidance for a healthy life and develop healthy concepts.

The public welfare characteristics of health cabins allow people to enjoy health services for free, which is the main reason why they are loved by the people; but on the other hand, non-profit is also an important reason for its many problems. In fact, health informatization technology has been greatly developed, such as intel, ibm, etc. have given relatively mature solutions, but, due to cost considerations, health cabins often cannot use these mature health information platforms. It can be found by referring to the tender documents of the health cabins of various local governments that basically all are based on medical examination equipment, or a simple software system is added, and some tender documents even directly require a self-service medical examination system. The health hut built under this guidance can only be used as a medical examination hut.

In addition, although the health cabin is characterized by the active participation of residents, it cannot be separated from professional medical personnel. First of all, the use and maintenance of these equipment in the health lodge is not just a matter of community residents themselves, but requires the participation of professional medical personnel; second, the analysis and interpretation of the residents 'medical examination data also need to be professional Provided by medical staff. In terms of professional staffing, many health huts are not in place.

1.3 Healthy cabin plan

At present, there are two main types of health cabin solution providers: one is medical examination equipment or pharmaceutical manufacturers; the other is medical IoT enterprises. The first-class suppliers take advantage of their advantages in the medical industry and combine their original products to promote their products by taking advantage of healthy cabins. Representatives of such companies include Bayer Medical & Health Co., Ltd., the initiator of the health cabin prototype, and Beijing Donghua Yuan Medical Equipment Co., Ltd., which produces medical examination equipment.

Take Bayer Health Cabin as an example. This kind of health cabin is mainly attached to a community hospital, with medical examinations and health knowledge lectures as the main service content. It strengthens their self-management ability by letting residents fully understand the protection of chronic diseases such as diabetes.

Investors focus on the sale of their own products for such health lodges, so informationization is not the focus of the construction of health lodges. Therefore, such health lodges usually do not have or only have simple information systems and self-service systems.

The second category of suppliers is concerned with serving the medical and healthcare industry through the Internet of Things technology. Such enterprises not only engage in the development and integration of information systems, but also have certain medical equipment development, production and operation capabilities. The solutions provided by such companies can usually produce some of the medical equipment required in the health cabin program, and when the system is developed, combined with these products of their own, choose a more reasonable technical solution and can make the system integration higher . Such enterprises include Shenzhen New Element Medical Technology Development Co., Ltd. and Wuxi Sifeng Information Technology Co., Ltd. etc.

Since these health cabin suppliers are also responsible for the development of information systems and equipment, they are more targeted and more flexible, and can provide personalized solutions according to specific needs. But on the other hand, because the industry is in the early stages of growth, the current overall R & D level is not enough to build an information system comparable to IT enterprise products, so the solutions it implements often have certain limitations and autism , Has certain defects in the dissemination and sharing of information.


MOSO Programmable LED Driver has programmable output current and constant power design. It is a brilliant design with advanced technologies. One Programmable driver can deliver different output currents and voltage at same power. It's easy for the fixture design and flexible for varies of outdoor application.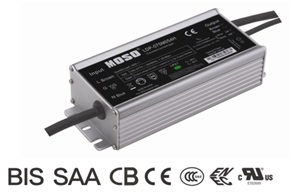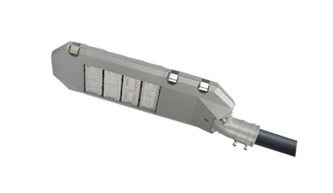 The Programmable Power Supply that operates in constant current model. Monitored by an infrared based programming device, the fully programmed drivers offer all dimming options (0-10V/PWM/Timing control/DALI) and a wide range of output current in a single driver, which deliver maximum flexibility with customized operating settings and intelligent control options for lighting manufacturers.

This Programmable LED Driver with varies of global safety certifications, including UL, CE, TUV, ENEC, CB, SAA, BIS, KC, etc compatible with the safety regulation for different countries.

The compact metal case and high efficiency enables the power supply to operating with high reliability, and extending product lifetime to at least 50,000 hours. Overall protection is provided against lightening surge, output over voltage, short circuit, and over temperature, to ensure low failure rate.

MOSO grants the product with 5 years global warranty. Customer can refer to Warranty policy, find the closest MOSO distributors or sales representatives, to get a local replacement in case of any failure.




Programmable LED Driver

Programmable LED Driver,DALI Programmable LED Driver,Programmable Dimmable LED Driver,Dimmable Programmable LED Driver

Moso Electronics , https://www.mosoleddriver.com
July 07, 2020