In recent years, when applications such as the Internet of Things with massive data requirements are becoming more and more common, grasping cloud computing technology has become a trend from the perspective of scientific research and application development. As one of the main areas of IoT applications, smart homes are naturally inseparable from cloud computing. The development of cloud computing enables users to implement large-scale distributed system provisioning and parallel processing of massive data without paying attention to complex internal working mechanisms and without extensive knowledge of distributed systems and development experience.

Hadoop is one of the more mature and widely used cloud computing architectures. The core idea of ​​Hadoop is distributed parallel processing. Key technologies in Hadoop technology are HDFS (Distributed File System) and Map/Reduce (Map/Reduce). Hadoop uses HDFS to store massive amounts of data and uses Map/Reduce to calculate massive amounts of data.

Firstly, the concept of smart home and cloud computing is introduced. Then, the hardware cost of traditional massive data processing method is too high, and there is a problem of computational bottleneck. Based on the theory of cloud computing, it is aimed at the access control system, temperature and humidity system in smart home. The drip irrigation system and lighting system built a data processing platform based on Hadoop. A large amount of sensor information can be distributed and parallel processed, and instructions are sent to the underlying device according to the processing result to implement intelligent service.

1 smart home and cloud computing

1.1 Smart Home

At present, smart home is usually defined as a system that combines various subsystems related to home life through a home information management platform by using computers, networks, and integrated wiring technologies. First of all, it is necessary to establish a communication network in the home to provide necessary access for family information interaction and transmission. Under the control of the operating system of the home network , through the corresponding hardware and executing agencies, the home appliances and equipment on all home networks can be realized. Control and monitoring. Secondly, the smart home system needs to provide a communication channel with the outside world through a certain media platform to realize communication with the world outside the home to meet the needs of remote control/monitoring and exchanging information.

1.2 Cloud Computing Architecture Hadoop

Hadoop is a distributed computing framework that runs applications on a cluster of inexpensive hardware devices, providing a stable and reliable set of interfaces for applications with high reliability and scalability. system. The main advantages of Hadoop are: strong capacity expansion, low cost, high efficiency, high reliability, free open source and good portability. The Hadoop project consists of several sub-projects, but mainly consists of two main sub-projects: Hadoop Distributed File System (HDFS) and Map/Reduce Engine.

The LED projector lamp is used to specify the luminance above the surrounding environment, and also called the spotlight.Usually, it can be aimed at any direction and has a structure that is not affected by climatic conditions.It is mainly used for large area operation field, building outline, stadium, overpass, monument, park and flower bed.As a result, almost all outdoor use of large areas of lighting can be seen as a projector lamp.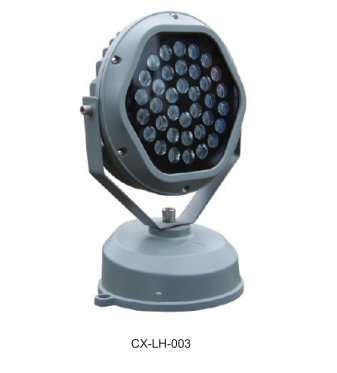 Description of products

1. Fashionable, modern appearance design, make lamps and lanterns also become a work of art, with the environment perfect union.

2. The main material of the luminaire is made of high strength die-casting aluminum material, and the surface anti-aging electrostatic spraying process, Self-cleaning and anti-corrosive.

3. Tempered glass cover with high strength and impact resistance.

4. The lamp can be configured white or monochromatic RGB, gorgeous lighting effects, color purity, powerful change.

5. The lamp body is made of high - die cast aluminum material, surface electrostatic spraying

6. The unique rotatable fixed bolt can be rotated 360 degrees.

7. The light source adopts 1W single RGB light source, LED combination optical arrangement, and the mixing effect is better.

8. The light can be controlled by DMX512, a powerful function of changes in lighting effects.

9.Lamp series, power can be between 18W-36W, can be used for a variety of applications.

Product Size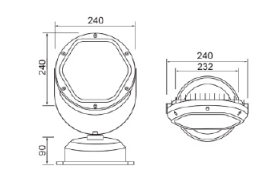 Product show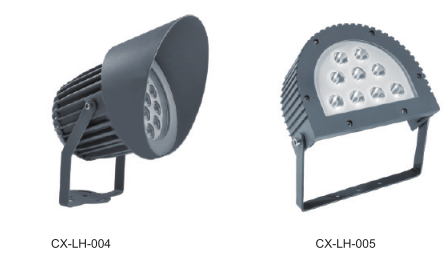 Installation Instruction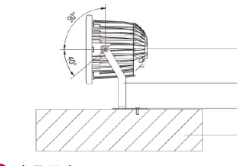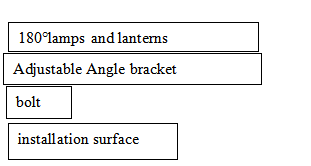 Led Tile Slots Lamp,Led Project Lamp,Led Night Lamp,Led Mood Lamp

Jiangsu chengxu Electric Group Co., Ltd , https://www.satislighting.com
October 17, 2020