[Text|High-tech LED reporter Luo Shenghua]

Driven by the rapid increase in downstream application market, especially LED lighting demand, the demand for LED packaging glue is also growing rapidly.

The increase in demand for products has also led to an increase in the number of competing companies. Under the current trend of fierce competition in the LED industry and a sharp decline in prices in all segments, competition in the silicone market is equally difficult to avoid.

Judging from the development of the silica gel market in recent years, with the improvement of the quality of local enterprises, the inherent advantages of imported silica gel enterprises in China have been gradually broken, especially in the high-end market, where foreign companies such as Dow Corning survive in the domestic silica gel market. Space is gradually being eaten by local companies such as Commet.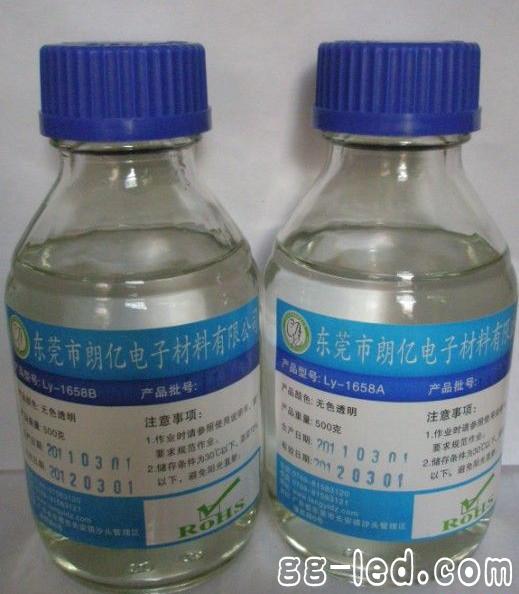 "In recent years, the quality of domestic glue products has improved. In particular, we still occupy the advantage of price and have been able to compete with imported glue." Dongguan Langyi Electronic Materials Co., Ltd. (hereinafter referred to as "Langyi Electronics") technology Director Hu Liming clearly stated.

Founded in 2010, Langyi Electronics is committed to the production of LED packaged silicone products in the mid-end market. The company's low-profile silicone is similar in performance to similar low-profile silicones in Taiwan. Some of its performance indicators are even higher than those of its peers. It has become one of the best choices for packaging companies looking for low-cost glue. In the ranking of the top ten silica gel companies proposed by GLII in 2012, Langyi Electronics ranked seventh.

It is worth noting that while domestic glue companies continue to improve product quality and market share rises rapidly, the profit of LED packaging glue is further reduced.

The GLII report shows that the LED package glue that was once labeled as "high profiteering" has been used. Since 2011, the gross profit margin of most mainland LED packaged silicone companies has exceeded 60%, but by the end of 2012, only about 30%. The gross profit margin of LED packaged silicone companies can be maintained above 40%, and the gross profit margin of most LED silicone companies is less than 30%.

Domestic glue gross profit fell, and imported glue was even worse. At the same time, the imported glue is outnumbered in the local market. Without local advantages and cost advantages, the price reduction has become a helpless move.

As the price of high-end silicone products continues to drop, more domestic packaging companies will use high-end packaging silicone instead of low-profile packaging silicone. The international first-tier manufacturers such as Japan and the United States are losing their market share in the domestic high-end glue market. The decline in the price of glue and the sharp decline in gross profit have become an excellent opportunity for domestic producers to attack importers.

"At present, the average price of domestic glue per kilogram is between 600-1000 yuan, and our products can be as low as 300 yuan. This price is very advantageous in the domestic market." Hu Liming emphasized to Gao Gong LED reporter.

According to reports, Langyi Electronics' silica gel uses self-developed bonding technology, and the quality of the products is stable. The product price and quality advantages have also been recognized by the market. It is understood that the sales volume of the company's SMD silicone in 2013 is about 120 tons, which is calculated by SMT alone, accounting for 30% of the market.

Good products are mainly from comparison. In order to better display the inherent advantages of the products, the company will carry LY-1855, LY-1820, LY-1658 several silicone products to participate in the 5th high-tech golden ball sponsored by senior engineers. prize.

At present, the 2014 (5th) High-tech Golden Globe Award--Annual LED Good Product Selection has entered the WeChat voting stage: August 1-7 is the pre-registration time for voting, August 8-September 30 is WeChat Formal voting stage.

If you have already paid attention to the official WeChat of Gaogong LED, please click the "Golden Ball Award - Voting Pre-registration" menu bar under the official WeChat of Gaogong LED Network for pre-registration.

If you haven't paid attention to the high-tech LED WeChat, please pay attention to the official WeChat (micro-signal: weixin-gg-led) of the high-tech LED network, and then click on the menu bar "Golden Ball Award - Voting Pre-registration" under the official WeChat LED Registration.

About the Golden Globe Award:

The industry research and media organization authoritative in the LED lighting industry---the high-tech Golden Globe Award of the high-tech LED organization--LED good product selection, aiming to jointly recommend and select the LED products with credibility in the industry to encourage Enterprises strive to be the spirit of the first brand.

Since 2010, this industry-renowned selection campaign has been successfully held for four consecutive years. This year is the fifth session. This year's Golden Globe Awards will use the industry's real name WeChat vote + special judges to vote under the real name to ensure the objectivity and fairness of the voting.

The 2014 High-tech LED Conference and High-tech Golden Globe Awards Ceremony will be held in Shenzhen on December 12-13, 2014. At that time, the top leaders of the LED lighting industry will gather in Shenzhen to enjoy the Oscar red carpet-style courtesy. Witness the annual glory of the LED lighting industry.

2014 Gaogong Golden Globe Awards Selection Process:

The first stage: June 1st - July 31st business registration → generate candidate list second stage: August 8th - September 30th industry WeChat real name vote → generate shortlist list third stage: October 1-11 20th finalist corporate video production / judges real-name voting → winners fourth stage: December 12-13, Shenzhen 2014 High-tech LED Conference and High-tech Golden Globe Awards Ceremony (announced winners)

Made of highly quality material ABS,forming high and difficult to deformation,comfortable hand feeling,smooth and natural,the color of the covers are soft plump with a good vision.

The background color of our LCD is light gray.we can see the displayed word font is long,this make the largest proportion viewing area of the use of LCD glass,the high-quality conductive paper.it is sticky and high conductivity,then using the tape reinforcement on both sides of the contact tip.it is to prevent vibration looseing.

Using original IC chip.the computing speed is very quick.with the intelligent binding.it is protective and highly contact.

Electronic Calculator

Electronic Calculator,Calculators Electronic Calculator,Electronic Plastic Calculator,Electronic Solar Calculator

Dongguan City Leya Electronic Technology Co. Ltd , https://www.dgleya.com
September 24, 2020